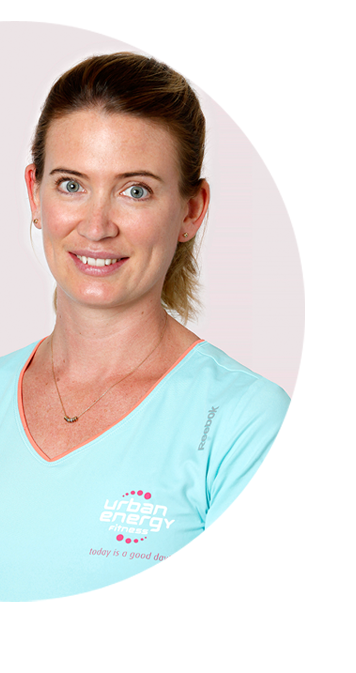 Carolyn Onland Fitness Instructor
I have had a varied and sporadic interest in fitness all my life, but the big change came in 2016. I decided, like many women do, to get fit and healthy for my wedding, I hired one of the Urban Energy Fitness Personal Trainers and the rest is (modern) history. To say I enjoyed the training sessions would be an understatement, seeing the progress I was making from session to session, I began to inspire myself with the results. I decided if I could get such incredible results, I wanted to inspire others to do the same. I began to qualify as a group fitness instructor and a personal trainer. When 2017 came around I had left my job and joined the Urban Energy Fitness team where it all started for me.
I am a real, normal person just like anyone out there, and have experienced firsthand how life changing welcoming exercise into your life can be. I crave diversity in my exercise schedule, you can find me running, practicing yoga (a real personal challenge), at Pilates Reformer, stand up paddle boarding or enjoying a HIIT classes. Most recently you will find me taking part in the Urban Energy Fitness Pre and Post Natal classes as I prepare to become a first time Mum.
In 2017 I will continue my studies in Pre and Post Natal fitness and hopefully next year complete my 200hr Yoga Teacher training. My approach to classes and clients is with a nurturing and fun attitude and with a diverse programme and lots of energy, you will never be bored. I am to help you to strive for progress NOT perfection.
I was a proud member of my school's worst performing hockey team in history, in 6 years we only won 1 game – but boy did we celebrate that! It's the taking part that counts right?